Well Being
and
Complementary Therapies
Sports and Personal Care Treatments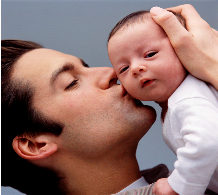 The Benefits of Massage for Babies and Infants
• Promotes relaxation and can help induce
deeper, longer sleep.
• Aids digestion and elimination and can
help relieve colic and constipation.
• Helps relieve congestion and aids
respiratory function.
• Soothes and comforts - helping to relieve
trauma and anxiety.
• Encourages muscular co-ordination and
joint mobility.
• Enhances development and sensory
awareness.
• Stimulates and strengthens immunity and
circulation.
• Stimulates the skin therefore improving
texture.
• Enhances the development of
communication.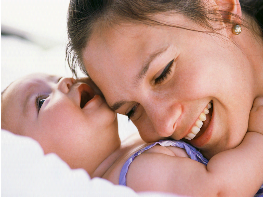 The most natural form of healing begins in our hands. Positive touch between Parent/carers and their children is a nurturing and reassuring form of non verbal communication. It encourages and strengthens bonding whilst helping to stimulate a child's development.

Children with a strong bond of attachment are better able to cope with fears stress, worries and frustration. A strong bond of attachment will help children to develop trust and a sense of security that helps them to rely on other people.
Baby and infant Massage can encourage and enhance communication between child and parent/carer by a mutual exchange of physical and emotional expression. This is not "just another therapy", it is a perfect opportunity for parents/carers to share this loving art of communication with their children in the most natural way known to us - through the power of positive touch.



For further information please call:
Toni Hopkins at Tonique Holistics
07719 413716
Or e-mail