Well Being
and
Complementary Therapies
Sports and Personal Care Treatments


Tsuboki Japanese Face Massage
Relaxes : Balances : Revitalises (1 Hour)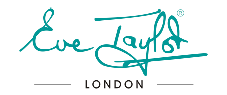 Eve Taylor (London) prides itself in its extensive yet easy to navigate range of skin care products
Paraben Free
Products formulated with safe ingredients
Proudly British
Created and produced in the UK
Pure natural essential oils
No artificial fragrance
Tested on humans
Not on our furry friends
Mini Facials (45mins)
Eve Taylor soothing facial
For dry, sensitive and ageing skin
Eve Taylor balancing facial
For normal and combination skin.
Eve Taylor Purifying facial
For oily, congested and breakout prone skin.
Eve Taylor ultra soothing facial
For hyper-sensitive and reddened skin.
Toni's unique de stressing Facial
This holistic procedure includes one of the above facial treatments, together with a head, neck and shoulder massage using facial reflexology, mama points, gentle facial massage and manual lymphatic drainage techniques.
More than a facial; more an experience.
(1hr30mins)


The Facial with a journey.