Well Being
and
Complementary Therapies
Sports and Personal Care Treatments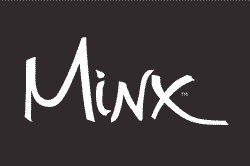 Introducing the latest 'must have' fashion accessory to hit the United States. Many celebrities have appeared in glossy magazines showing off their Minx nails - people such as Beyonce, Christine Aguilera and Victoria Beckham!
There are literally hundreds of designs to choose from, all of which are amazingly eye catching. They are a real fashion accessory for the fingers and toes, perfect for parties, celebrations and fancy dress. Celebrities adore it - and you will love it!
Minx Nail Armour is unique and revolutionary, it consists of a solid film design with an adhesive backing. The adhesive is activated with the application of heat. The heating process softens the film to such an extent that it can be moulded around the contours of the nail and the adhesive fixes it securely to the bed of the nail.
It lasts

It's fast

No drying, chipping or smudging

Easy to apply and remove

Can be applied to nail extensions

Can be applied to gel nail enhancements

No damage to natural nails